In our monthly series, the OMX Files tells you what you need to know about defence and procurement in Canada and around the world - including federal budget and spending, Canadian strategy and trends, international relations, and in-depth features and analyses.
August 7: US President Donald Trump has issued a strong warning to anyone trading with Iran, following his re-imposition of sanctions on the country.
August 5: The Saudi government also banned new trade with Canada, although it was unclear if it would affect existing annual Saudi-Canadian trade of nearly $4 billion and a $13 billion defense contract.
August 8: China's commerce ministry has announced that it will start imposing 25% import duties targeting $16bn (£12.4bn) worth of US goods.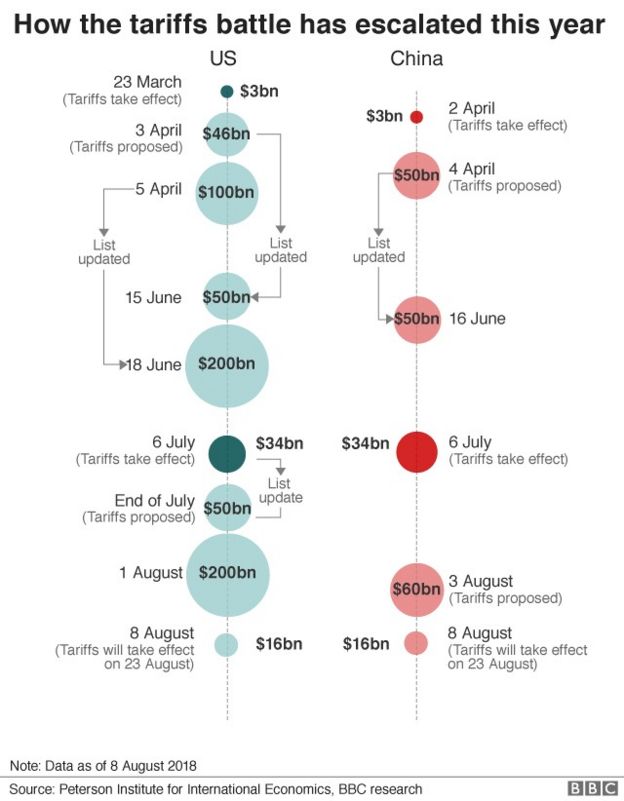 August 10: President Trump said on Friday that he would double the rate of tariffs on steel and aluminum imports from Turkey. Mr. Trump said the United States would now impose aluminum tariffs of 20 percent and steel tariffs of 50 percent on Turkey and cited the country's deteriorating currency, the Turkish lira.
August 17: Annual report to Congress on China highlights increasing military capability, including defence spending estimated at $190bn (£150bn) - a third that of the US.
August 23: US President Donald Trump's trade war against China has moved up a gear as it brings in a 25% tax on a second wave of goods worth $16bn (£12.4bn).
August 27: The United States and Mexico have reached agreement to revise key portions of the 24-year-old North American Free Trade Agreement, a crucial step toward revamping a trade pact that has appeared on the brink of collapse during the past year of negotiations.
August 27: France's Macron urges Europe to take charge of own defense
August 27: Canadian cybersecurity companies are paying keen attention to an ongoing review of Ottawa's procurement process, anxious to see whether the review will help hasten the protracted system and make military contracts more accessible for small domestic cyberbusinesses.
August 28: Russia plans to hold massive war games involving 300,000 personnel next month - its biggest military manoeuvres since a Cold War drill in 1981. Units from China and Mongolia will also take part in the exercises at military ranges in central and eastern Russia.
The manoeuvres come at a time of rising tension between Nato and Russia.
OMX Feature: Is NAFTA changing? Trump's new agreement with Mexico and what if means for Canadian trade and manufacturing